Chief Standing Bear holds the Osage Nation's relationship with the Tinker Air Force Base in high regard. This year, the Tinker Air Force Base has made it a priority to include the Osage Nation in several of their events as they celebrate their 75th Anniversary. The most recent invitation is to attend the 2017 Star Spangled Salute Air Show scheduled for May 20 – 21, 2017. The air show is open to the public and admission is free. There are several events including aerial demonstrations, static displays of various aircrafts, and interactive exhibits.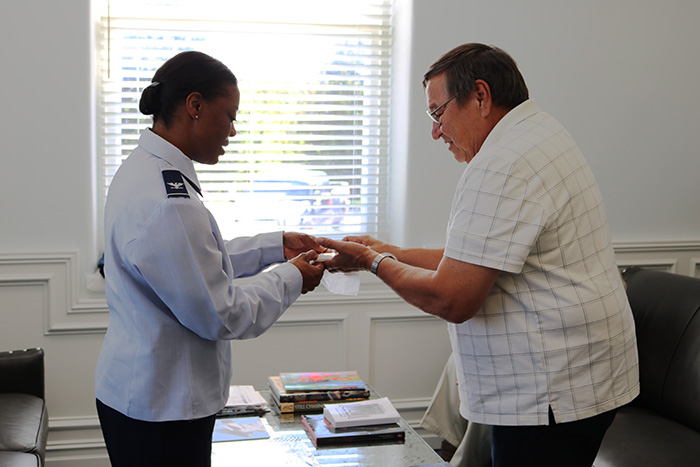 Chief Standing Bear has graciously accepted the invitation and will be attending the event on Saturday, May 20, 2017. Chief would like to extend this opportunity to our Osage children and children of Osage Nation employees currently enrolled in grades 1st – 12th.
Registration to attend this event will be required for each participant as there will be limited availability. Transportation will be provided for all youth and chaperones. Parents/Guardians are welcome to attend, but will be responsible for their own transportation. Each child needs to bring a sack lunch or money to purchase food at the event.
For questions or concerns regarding the 2017 Star Spangled Salute Air Show, please contact Melissa Cole, Executive Assistant at (918) 287-9714 or mcole@osagenation-nsn.gov.